Brush mulching is a forest clearing method that turns your unwanted brush, rotten trees, and invasive overgrowth into mulch - an organic material that nourishes and protects your land. There are many benefits to this type of clearing. Here are five of the top reasons you should consider brush mulching on your property:
1. WILDFIRE PREVENTION
Brush, bushes, and dead/dying trees act as the perfect kindling for wildfires. All it takes is a small spark to start a fire when you have excess overgrowth. This material can then act as a fire ladder, allowing flames to climb to the tops of trees where they can spread quickly.
2. REDUCE INVASIVE PLANTS, FUNGUS, AND INSECTS
It's essential to control invasive species on your property to maintain the natural biodiversity and health of our forests. Invasive plants often spread quickly, displacing native species, spreading disease, and creating perfect homes for invasive insects. Turning potentially invasive plants into mulch prevents them from taking over your property.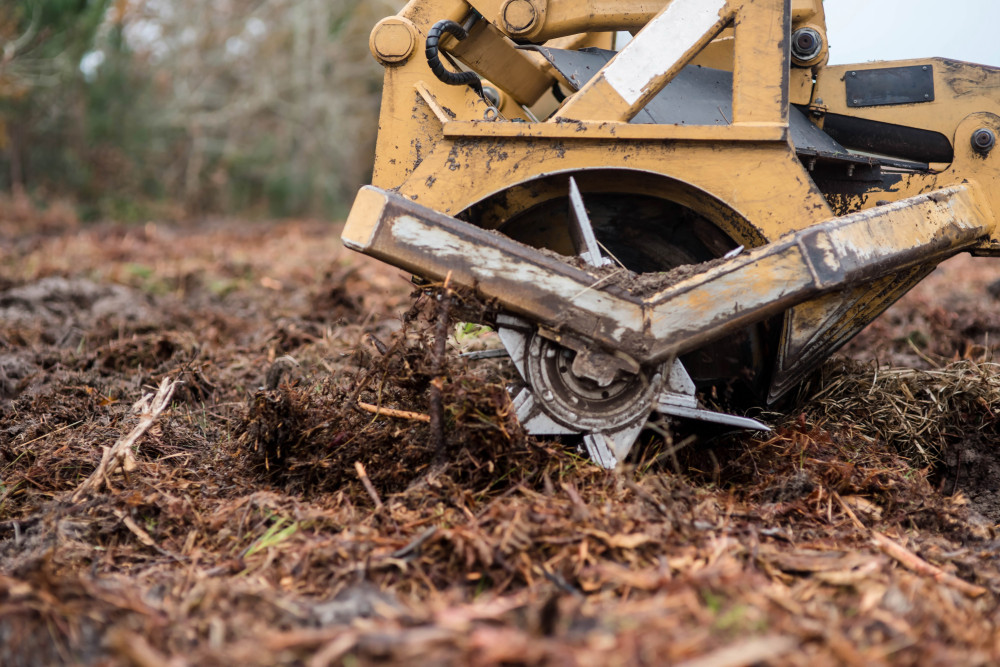 3. INCREASE YOUR LAND'S HEALTH
Unlike other land-clearing methods, mulching is healthy for your property. The organic, nutrient-rich mulch decomposes into the topsoil, which creates higher-quality soil. The mulch also prevents regrowth and erosion from wind and rain.
4. CLEAR YOUR LAND THE EFFICIENT, ECO-FRIENDLY WAY
Brush mulching is a simple, one-step process, which means it's easier on the environment and your wallet. Instead of creating waste, like many other methods, mulching creates organic material that improves your property's soil. There's no need for burning or disposing of any of the byproducts, which can also be a time-consuming, damaging practice.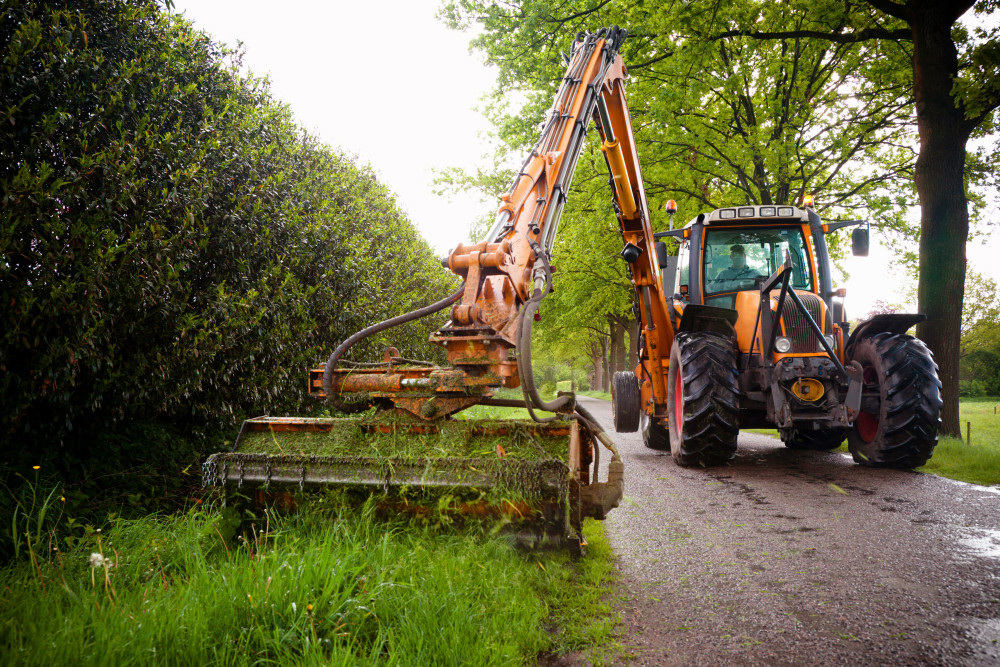 5. REDUCE COVERAGE FOR RATS AND OTHER RODENTS
Overgrown brush can make a perfect home for rats, rodents, and other critters that can multiply and spread disease. By brush mulching your property, you can reduce the number of animals nesting on your land.